Valve parameters:
Size:1/2"-10"
Pressure: Class150-300, PN16-PN40
Body Materials: WCB ,CF8,CF8M
Ball Materials:SS304, SS316
Seal Materials:PTFE
Connection:flange
Drive type: Pneumatic
Structure type: Floating
Drawings and dimensions: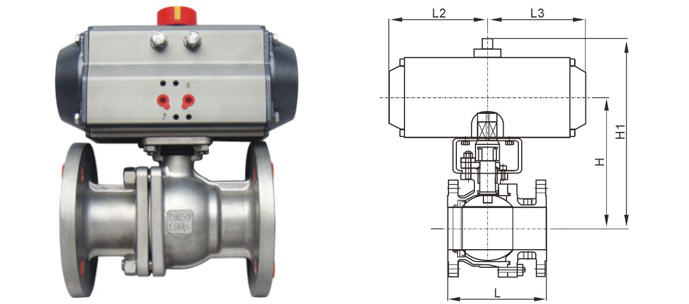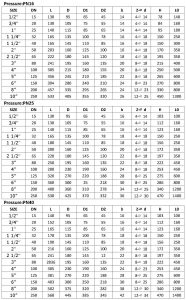 Features:
1. Fluid resistance is small, the resistance coefficient of fish length loudness equal to the pipeline;2. Simple structure, small size, light weight;
3. Tight and reliable, good sealing, the vacuum system is also widely used;
4. Easy to operate, switch quickly, easy to control;
5. Easy maintenance, ball valve structure is simple, easy replacement demolition;
6. In the fully open or fully closed, the sealing material and media isolation, media will not cause erosion of the sealing material.